I've seen a few posts here and
b0st0n lately about the "spare change scammer". This is a guy whose typical scam is to try to sell you a spare change newspaper and when you give him a $1, he walks away. He is also known to sometimes switch off and give you one of the free newspapers instead of the spare change paper.

Legitimate people who sell spare change newspapers will be wearing an ID badge.

Anyway, I saw him this morning and I took his picture with my crappy cell phone camera.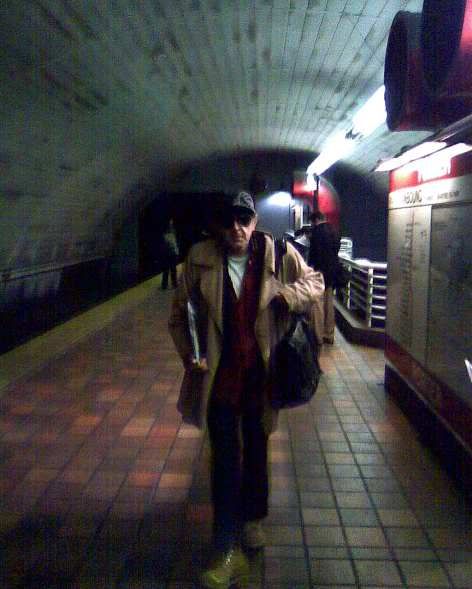 He is about 50 or so, wears a leather "beret" type hat and sunglasses.

X-posted to
b0st0n.